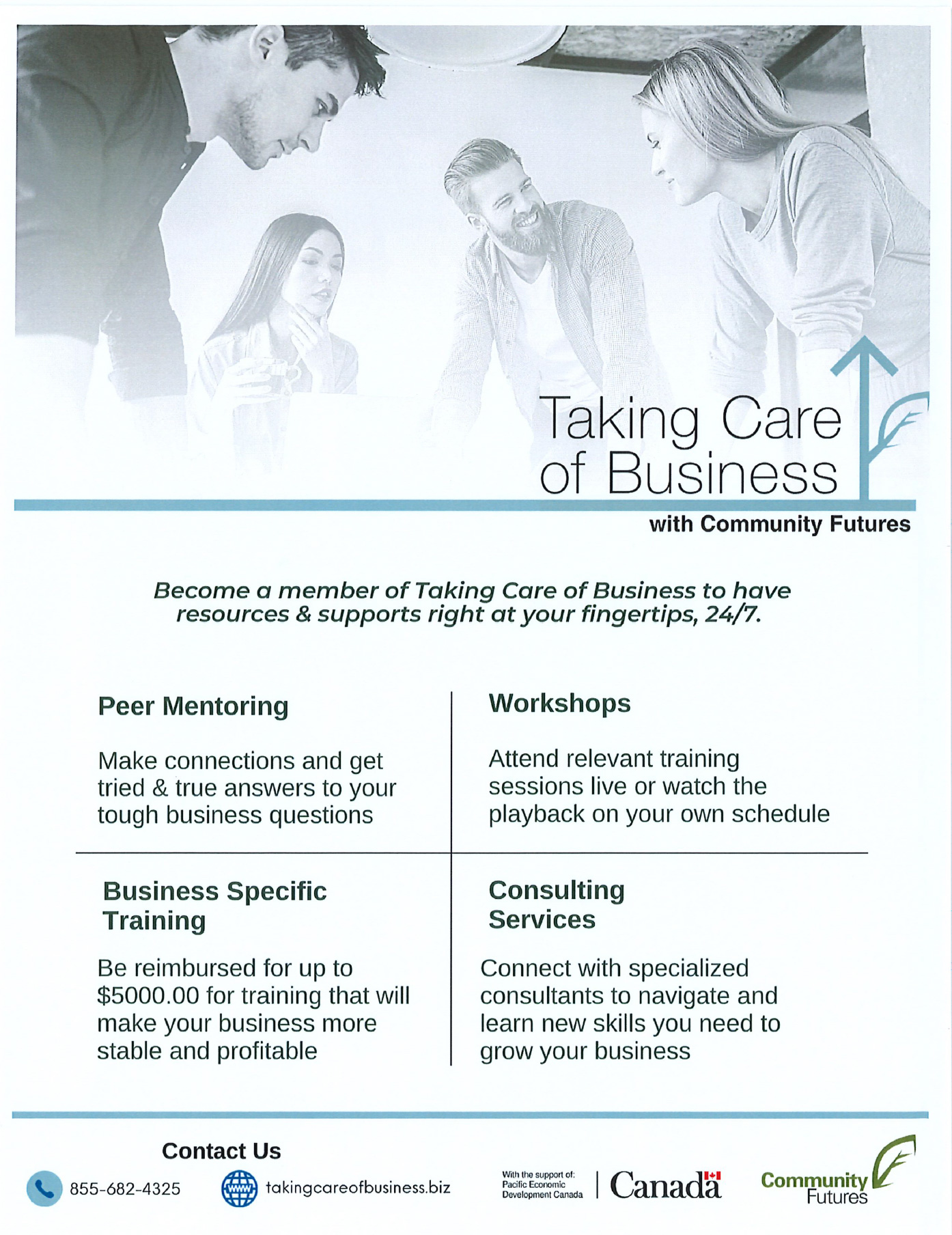 CIFN is happy to announce that we have joined a resource platform called "Taking Care of Business". Which is a FREE membership platform for businesses, entrepreneurs, and enterprising not-for-profits. Members can access valuable resources, training opportunities, and one-on-one professional support.
A Taking Care of Business Membership includes the entire team – owners, employees, everyone! To receive the full benefits of the sponsored program, businesses are required to complete the Eligible Organization Application.
Visit takingcareofbusiness.biz and sign up for your free membership. The DREAI Sponsorship will provide your business with the following: a fantastic lineup of workshops, peer mentoring groups, meeting with consultants to grow skill sets, and specific training, up to $5000 reimbursed for training you choose and arrange.