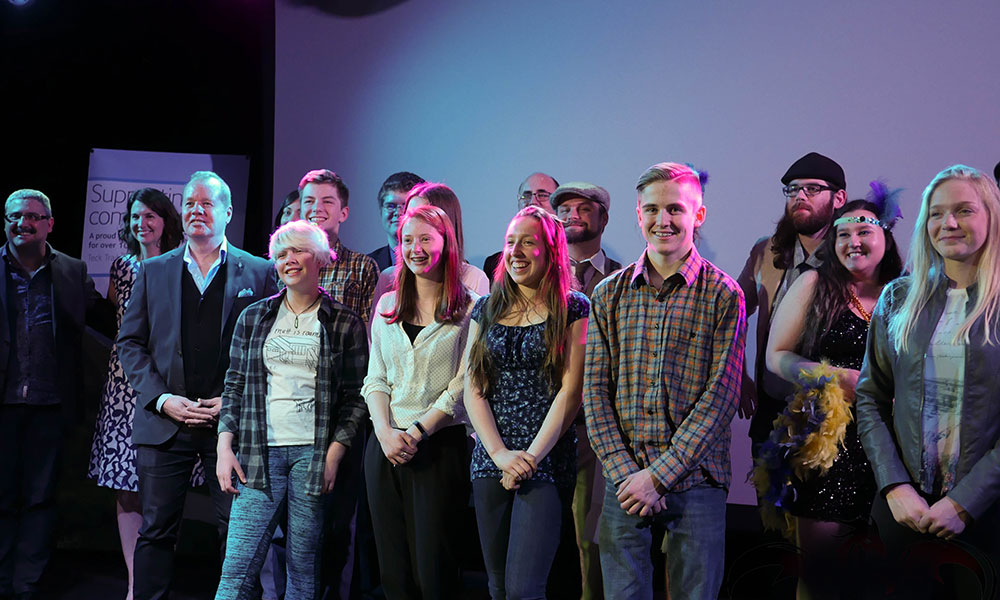 Junior Dragons Den is a student business competition and call to action for entrepreneurs from Grades' 5 to College/ Trades school level to create their own summer job/ business, or to expand an existing one. Students are required to submit a business concept paper for their business idea, or their business improvement idea (in the case of an existing business). The concept paper speaks to the: who, what, where, when, how, why and start-up costs associated with the business concept, finishing off with why the applicant should be chosen to compete in Junior Dragons Den.
Students can enter the competition on October 1st through February 8, 2019. A selection committee will review and shortlist the top 15 candidates for the live pitch competition. The candidates will be matched with a local mentor to further develop their pitch and concept paper. The live competition of the Junior Dragons Den will be held on April 4th, 2019 in Kamloops, BC.
Junior Dragons Den started as a West Kootenay-Boundary wide student business competition five years ago and has since expanded throughout the province with two regional competitions and a championship. The competition format is modeled after CBC's "The Dragons Den".
For additional information or to be apart of the Junior Dragons Den, contact Community Futures Thompson Country or Community Futures of Central Interior First Nations.
Student Categories
Students may enter the competition in one of the following categories:
Junior – Grades 5-10
Senior – Grade 11-12
Post-Secondary – College/ University/ Trades
Become a Sponsor
Interested in supporting our Youth?
Learn about sponsorship opportunities by downloading the document below:
Rules & Guidelines
Modeled after CBC's "The Dragons' Den", where qualifying entrepreneurs pitch their business idea to a group of potential investors, Junior Dragons' Den is a call to action for youth entrepreneurs from Grade's 5 to the College, University and Trades School levels, to create their own summer job/ business or to expand upon an existing business. Categories will include; Junior (Grades 5-10), Senior (Grade 11-12), and Post-Secondary (College/ University/ Trades).
Rules & Guidelines – Full Document